ourWorld (Jodon Books)
April 2004, 96 pages
Paperback, $16.97



Complete Sales Aide 28+1 Program for Sales Success
Complete: $114.97


365+1 Daily Planner
Annual: $28.97




A step by step pocket resource guide for salespeople — full of tips, planners, and exercises. Makes selling "as easy as riding a bicycle." Presented through a collection of Donald Cartys' very best tried and proven first hand selling action plans.

Throughout his career, Donald prospered, acquiring his message through 25 plus years real life selling experience. He has been a top 6% sales producer for several companies within several different industries. Donald's work involving this unique assimilation of such diverse selling scenarios has been the most fulfilling part of his professional life - distilling it, his most successful.

The Sales Aide is the outline for success that he has drawn.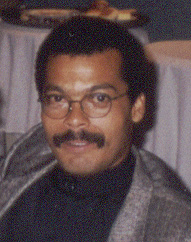 Donald G. Carty, creator of 3 award winning training seminars Go for Gold, Reach for the Top and are words getting in the way of your communication. Author of 3 books "Within You is the Power" - Discover your hidden potential, "The Sales Aide" - A pocket resource guide for Salespeople and "Your Personal Road Map for Success" - How to get to where you want to be. His work "EMERGENCE - words and music for meditation" has been heard in 122 countries.

As a result of his personal and business success along with many years of community service, Donald Carty has been featured on CBC 24 Hours News broadcast, host of Harmony at Home, and as a Citizens' Forum Moderator on Peter Warrens National CBC Radio Morning show .

Learn more


---
EXPERIENCE DONALDS' W
ORK:
- Listen to "Success - Live":
Click to listen

- Read an excerpt from "sales aide"(HTML format):
Click to read
READ CRITICAL ACCLAIM: See reviews of Emergence
BUY THE BOOK
Special Edition (signed copies)
VISIT DONALDS' WEBSITE:
www.
donaldcarty.com
EMAIL DONALD:
donald@thepdi.com
FREE PERSONAL DEVELOPMENT RESOURCES:
The Personal Development Institute
MORE FROM DONALD:
Donald the Artist & Writer
---
THE COMPLETE 28+1 PROGRAM:
"It takes approximately 21 days of working with an idea so that it will become fixed in your mind, and then it is more commonly referred to as a habit." Dr. Maxwell Maltz -- Psycho-Cybernetics
Is changing habits easy? Is it quick? No, it's not. But it is possible to change. The Sales Aide "28+1" uses a process called "spaced repetition" in conjunction with "sensory specific impact" to help you develop the qualities of successful salespeople.
By incorporating these two psychological principles with a 28 day guided plan, success is guaranteed.
Like learning to ride a bicycle, once accomplished, it is not forgotten.